Discover more from What's Hot in Enterprise IT/VC
Ed Sim's (@boldstartvc) weekly readings and notes on enterprise VC, software, and scaling startups
What's 🔥 in Enterprise IT/VC #209
Enterprise software 🐻 or 🐮 (closest Emoji to a bull!) and ☁️ vs. On prem
Not sure if we are all spooked by 👻 or COVID or the election, but either way, the markets had a rough week with the Nasdaq down 2.5%. After 240 days in semi-lockdown, it got me thinking about whether this is indicative of what's to come or if this is just a temporary pause. It's been quite a 🔥 time for enterprise software in the private and public markets with valuations at all time highs so let's pause and ask ourselves if we are a 🐮 (sorry no bull emoji!) or a 🐻 when it comes to the future? Earnings this week showed a little of both depending on which side of the debate you are on.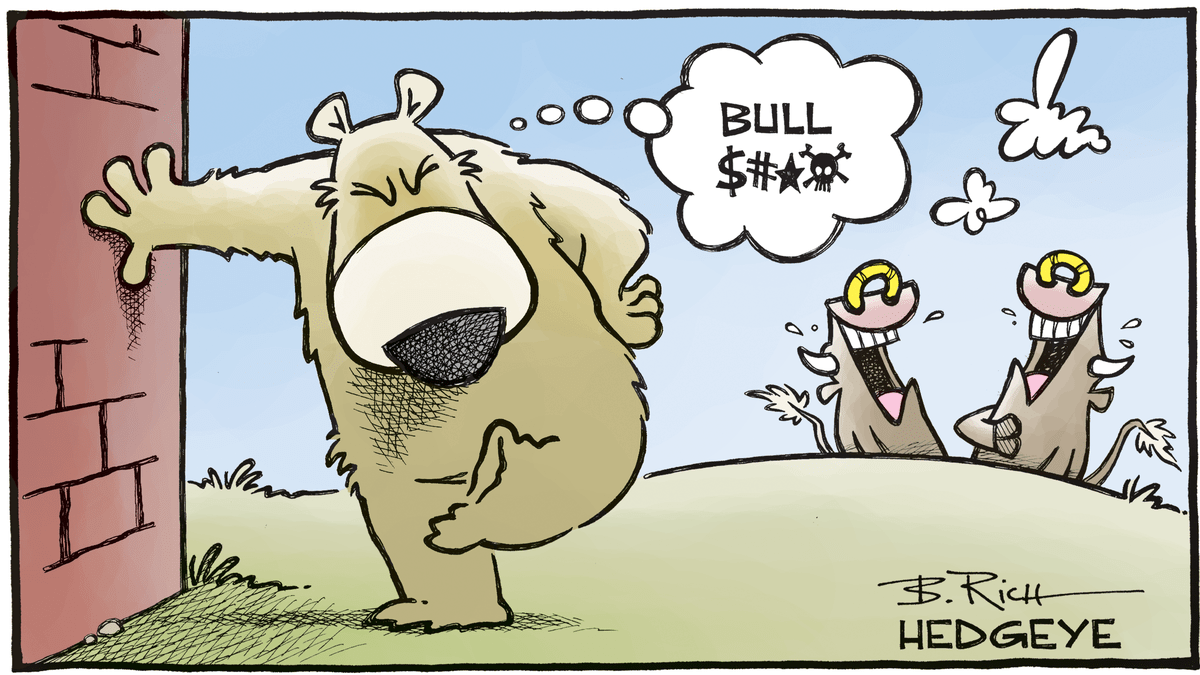 The 🐻 case comes from companies like SAP and Fastly whose stocks got pummeled this week on weak earning and expectations. It also comes from a friend who invests in growth and public companies who told me his 5 year outlook on IRR for tech stocks was in the high single digits. So either the profits and expectations on valuation are all pulled forward or there needs to be a major adjustment in the long term growth model. So which is it? Are we seeing digital transformation and move to the cloud as a 2 year pull forward or is this a secular transformation? As I've written before, while multiples may be rich today, they may not be tomorrow as it ultimately comes down to growth. However, is 100x today the new benchmark and sustainable?
The 🐮 case looks at enterprise tech spending from the Global 2000 with the thesis that while we've accelerated spend by 2-3 years, it is still just the beginning of their digital transformation journeys. Recently Gartner shared its updated IT Spending forecast for 2020 and 2021. While 2020 will take a dip, 2021 spend on enterprise software is projected to increase 7.2%.

I recently caught up with a friend who is a former CIO of a Fortune 50 company, and she told me that believe it or not, many of her peers are still struggling to do the basics; while much of net new applications being developed are moving to the cloud, the bulk of data and apps are still on prem and will need to be refactored and shifted over.
Another IT exec at a top 5 bank told me that they were just starting their process of moving most of their data to the cloud and needed new technology to understand PII, automatically label the data, and track the lineage and movement of it. While anecdotal, we still have a lot of room to grow as most of the easy work has been accelerated, and it is just the tip of the iceberg for what's still available to shift to the cloud.
Satya summed it up well this past week in Microsoft's most recent earnings release:
The next decade of economic performance for every business will be defined by the speed of their digital transformation," said Satya Nadella, chief executive officer of Microsoft. "We are innovating across our full modern tech stack to help our customers in every industry improve time to value, increase agility, and reduce costs.
🔑 word is decade and what Satya is saying is ☁️ ☁️ ☁️ and developers, developers, developers as companies build more and more of their software. Moving to the cloud is step 1, and imagine all of the new applications to be built and updated and old ones to be refactored and rearchitected to be "cloud native". In addition, we are never going back to the old world, and companies need to be prepared in the long run for a hybrid working environment which means many more $$$ to be invested and systems to be upgraded.
So if you are a 🐮, forget the SAP warnings as they are still playing catch up and are on the other side of this ☁️ battle.
SAP (CNBC) said coronavirus lockdowns would affect demand for its business relations and customer management software well into 2021. It also announced plans to go all-in on cloud computing, competing with the likes of Oracle and Salesforce.

While customers pay considerable sums upfront for SAP's on-premise software packages, most of the payments for cloud subscriptions come down the line, SAP said. As a result, the company is abandoning medium-term profitability targets and warned that it will take longer than expected to recover from the pandemic.
Many think SAP is a bellwether for what's ahead in enterprise software but let's really think through the fact that it's really just a bellwether for the large scale, old school on-prem software and not for the cloud.
If you are looking to the future, I'd rather focus on ServiceNow, whose CEO Bill McDermott, used to run SAP. This week ServiceNow crushed its Q3 earnings forecast (30% YoY 📈 and raising growth rate) with Bill saying this:
But look, the reality is this. The CEOs of enterprises around the world are going to be doubling down on their investment in digital transformation. They recognized in a pre-COVID world that you have to transform, but in a post-COVID world, you have to be digital to survive. I mean just think about it.

Your employees have to actually work from anywhere now, if not all the way from home for quite a while. So digital transformation has hit everybody at home. Nine out of 10 CEOs have a digital-first strategy, yet only four out of those 10 say, I'm ready for digital disruption. In other words, if somebody comes out their company with a digital playbook that's better than theirs, then they don't feel ready for that.
So according to Bill, it's still early!
Speaking of cloud and on prem, congrats to Replicated (a portfolio co) as it has created a new category for "modern on-prem" software which allows SaaS vendors to deploy instances in any cloud or VPC and still satisfy the privacy and security needs of the largest enterprises by leveraging Kubernetes. The beauty is that SaaS vendors no longer have to say NO to on prem as it's just "cloud native" tech anyway. The company has been on 🔥 as of late as 50 of the Fortune 100 have ISV software powered by Replicated in use. The company also just announced its $25mm Series B led by our friends at Two Sigma Ventures.
Everyday we speak with software vendors of all sizes who are already leveraging (or planning to) Kubernetes as the substrate for delivering their application into enterprise environments as private instances. These companies range from large equipment suppliers migrating traditional on-prem software applications to Kubernetes, and popular open core software companies transitioning their "Enterprise Edition" to Kubernetes, all the way to SaaS vendors who never thought they'd offer an "on-prem version". The common theme is that they have independently concluded that Kubernetes will provide them with the basic platform needed to create a fuller, more automated, on-prem software experience for their customers.
My partner Eliot Durbin shares the 6 year journey we've taken with the Replicated team from whiteboard to Series B. Lots of lessons learned including patience (it takes a long time to create a new market!) and perseverance (lots of NOs and naysayers).
Regardless of which side of the 🐮 or 🐻 debate, Happy Halloween! 🙏🏼 for reading and please share with your friends and colleagues!
---
Scaling Startups
Master class on SaaS Pricing from Patrick Campbell via Lenny Rachitsky newsletter…

What matters much more is two other questions:

Your value metric

Your ideal customer profiles and segments

These two elements are the foundation of your monetization and pricing strategy. Let's explore them individually.

And what many founders often miss is how atomic and focused you need to be in understanding the buyer. It's not a company, not a department, it's a person. Whose life are you going to make 10x better and more valuable using your product than without.

My friends from Pivotal Software shared how they did it in the early days for their first customers before eventually scaling to an IPO and at its peak $6 billion market cap.

Vivek Sodera from Superhuman shares the importance of design and perception when it comes to pricing. 💯 on this and many of our best companies start with a couple of engineers and then design in their first 4-5 🔑 hires, whether SaaS or infra.

Proper sequencing for going big by starting small - great thread from Conor White-Sullivan from Roam Research below - also ties into the above, nailing down your target persona, the more atomic and narrow, the better - click through for more…

👇🏼 💯 - read full thread
---
Enterprise Tech
MongoDB to offer true multi-cloud support - is this the future?

MongoDB claims that for the first time, customers will be able to deploy a fully managed, distributed database across AWS, Google Cloud and Azure simultaneously - which will allow for running applications across multiple cloud providers, without having to manage data replication and migration across platforms.

AWS to offer multi-cloud management tools (The Information)?

AWS' goal with the new management features is to give customers one place to manage all of their cloud computing jobs, which include things like customer management applications, databases and analytics services. This means, for example, that customers would be able to run services like Microsoft Azure Active Directory—a widely used service for authenticating users—and manage them through AWS, said a person who works with AWS.

Adrian Cockcroft from AWS shares how to build true resilience in your systems - hint - it involves chaos engineering

The problem with training AI models is the voracious need for data. Will less than one shot learning be a scalable answer? A new paper says yes.

Remember the blockchain? It's still there, bitcoin over $14k, and JPMorgan actually putting projects into production for cross border payments.

That development, along with other behind-the-scene moves, persuaded JPMorgan to create a new business to house its blockchain and digital currency efforts called Onyx, said Takis Georgakopoulos, the bank's global head of wholesale payments.

Developers, developers, developers but for databases, who makes the decision?

Architects usually choose the database technology used for new applications at 41% of organizations according to Percona's "2020 Open Source Data Management Software Survey." Developers make these decisions at 26% of organizations, while only 16% of database administrators (DBAs) have the responsibility (via New Stack).

When it comes to retailers going direct to consumer, it's all about the data says Rob Bailey from Backbone (a portfolio co). In particular, streamlining the supply chain and removing data silos, embracing data automation, and providing real time execution will be key for their survival.

Happy Halloween! My son, DJ LEXIM, released his Stranger Things trap remix for those interested
---
Markets
Databricks will be the next big data infra IPO after Snowflake first half of next year - get ready! What's 🔥 # 207 covers some of the Databricks story

Customer support market is 🔥 with Zendesk at over $1 billion ARR and Liveperson at $380mm ARR run rate both crushing earnings…