Discover more from What's Hot in Enterprise IT/VC
Ed Sim's (@boldstartvc) weekly readings and notes on enterprise VC, software, and scaling startups
What's 🔥 in Enterprise IT/VC #192
Happy 4th of July 🎆, 1st half reflection
It's been 121 days since I last set foot in my office in NYC, and it's been quite a 🎢 personally and professionally for all of us. Since this a newsletter on what's 🔥 in IT/VC, let me refocus my thoughts around what I'm thinking about the past and future.
Enterprise Software
Digital transformation accelerated from 2nd to 4th inning, still lots more room to run

Cloud and enterprise SaaS stocks are at all time highs as far as multiples are concerned

Investment pace has ramped up significantly in last month from late-stage down to first check - what slowdown?

Q2 for most enterprise companies, at least in our portfolio, was not as bad as anticipated, and I'm seeing a faster rebound than I initially thought

Product-led growth and bottom ups software companies much more resilient than top down
While I'm optimistic about all things enterprise, I'm entering the second half of 2020 with a cautious optimism because socially it's a mess.
Non-compliance around social distancing and mask wearing in the United States as we are still not out of first wave and just a matter of time before it picks up again

The feeling that the fall and winter will be worse than now in terms of COVID

Black Lives Matter - huge systemic racism that needs to be addressed and fixed

H1B visas suspended slowing down the many amazing immigrants creating new companies and boosting our economy

Lots of jobs lost that may never come back
In other words, this is how I'm feeling: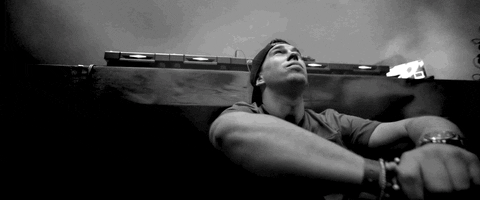 As always, thanks for being a subscriber and feel free to share with your friends and colleagues.
Happy 4th of July weekend!
---
Scaling Startups
👇🏼💯Reminder for founders when investors pass and for investors on how to generate the mega returns (see whole thread)

Great thread on how Bloomberg was started and became what it is today.

Also some nuggets in here like this:

On being fired: "Nobody likes to be told you're history. It's a rejection, it hurts your ego. But it didn't matter. I don't remember looking back. This is what it is. And I look back now: thank goodness they fired me."

Some solid thinking - what else is up for being reimagined and reinvented? Need a special founder to pull this off though…and fortunate to have been a first check into Superhuman 🙏🏼
---
Enterprise Tech
❤️ this post from James Governor of analyst firm RedMonk on "rethinking and retooling multi-cloud" and it he suggests a new term, SMOKEstack for:

Serviceful, Mashable, Open, K(C)composable, Event-driven)

Here's the thing, we're moving up the stack, to highly productive developer friendly API-driven services. A composition based development model is just never going to be all-in on a single cloud. Have you ever even met software developers?

There is plenty of work to be done in delivering SMOKEstack, for example:

Integrated operating model

Integrated development model

Egress costs that won't kill you

Persistent Storage

Deployment flexibility

Composite Cloud management Layer

Cross-cloud integration

Data Federation

If interested in what CISOs from some of the top companies are thinking in terms of security, devsecops, and zero trust, please don't forget to sign up for our Boldstart CXO Connect with CISOs from Silicon Valley Bank, HBO Max, and Exec Director Security from CVS.

July 8, 2020, 4pm ET - register HERE

A primer on 😱 chaos engineering (from kubelist) and a must read intro and history from chaosmesh. This is still a nascent market, but one I believe that will grow substantially in the future, especially as the tools become easier and easier to use for developers and not just devops.

Chaos Engineering provides us with the techniques and methods to identify potential failures before they affect our customers. In the end, Chaos Engineering aims to improve the stability and resilience of our systems.

Modern cloud applications and architectures, reliable software is an essential requirement. Reliable software is a fundamental necessity in modern cloud applications and architectures. Increasingly distributed systems, significantly increase the potential for unplanned downtime and unexpected failures.

Now that you are primed on chaos engineering, let's explore the linkage between chaos engineering, resilience engineering, and incident analysis and who better to lead this discussion than Nora Jones who was on the chaos team at Netflix and led it at Slack before founding her own company Jeli (post incident analysis). In the podcast (and transcript), Nora outlines why UI/UX matters for engineering tooling and why the before and after of running a chaos experiment is as important as running the experiment itself.

What are SREs and is it the same as DevOps? Short answer is while collapsed in some orgs, it's a separate role that needs their own tooling and more - check out the latest from Catchpoint's SRE report…

Spot on from MongoDB's new CTO (from WSJ) as he discusses next evolution to move from data engineers to business analysts and data scientists.

"We are trying to make data stunningly easy to use for everyone in a company who needs to use data," said Mr. Porter, who will succeed Eliot Horowitz, also the co-founder of MongoDB. Mr. Horowitz will step down on July 10 and become a technical adviser to the company.

FiveTran, which just raised at a $1.2 billion valuation (announced this week) is yet another example as it helps companies easily combine data from multiple sources to give companies a centralized view of their business.

How do you rethink security in a post-cloud era? Thinking about "infrastructure as application" is one way. Guy Podjarny from Snyk (a boldstart portfolio co) outlines how developers have more and more responsibility of the overall stack as infrastructure collapses into the application. This is not just relevant for security, but other IT functions as well.

👇🏼Sounds like a tech company? Nope, it's just another 150 year old Fortune 500 looking to transform itself. In this case, it's Travelers Insurance.

"We truly believe that the companies that are going to be winners in any space are ones that can leverage data the right way," said Ms. Lefebvre. She added: "We're truly driving toward building an engineering, data-driven culture, and making sure that we have those kinds of capabilities and skills."

And yet, here is the nugget worth noticing

"I think there's a perception that insurance isn't that cool," he said. "So even if Travelers or someone might have the budget, it might not be able to attract as many or the caliber of people that it wants to attract.

This is why many large enterprises are more willing than ever to work with earlier stage startups - if they can't hire the best and brightest, many of whom are starting their own companies, they'll find another way.

SignalFire with another Remote Work Market Map - yes, there are lots of companies on this list 😃

Understanding SageMaker and the machine learning IDE market - and yes, we are still seeing a few new startups a month going after this market.
---
Markets
What's 🔥for new IPOs? Look at Snowflake's numbers 👀

The Information has learned that the company—which offers a type of cloud database known as a data warehouse—is on track to hit $400 million in revenue in 2020, if current sales trends continue, according to two people with knowledge of its finances. Snowflake CEO Frank Slootman has previously said the company's sales were "well over $100 million" in 2019. According to one of the people, 2019 sales approached $200 million, suggesting Snowflake is on pace to more than double its revenue this year.