Discover more from What's Hot in Enterprise IT/VC
Ed Sim's (@boldstartvc) weekly readings and notes on enterprise VC, software, and scaling startups
What's 🔥 in Enterprise IT/VC #191
VC 💰💰💰are flowing and 🚰🚰 are open from slide deck to Series E
On the one hand we hit peak Covid this past week in the United States, and on the other hand, it seems as if the VC market is not concerned as the dam has burst and 💰💰💰 are flowing freely. 100 days into lockdown, and I feel as if the market is even 🔥🔥 and more competitive than before we went into isolation. Maybe it's the beautiful weather? Maybe VCs are done with portfolio triage, going stir crazy, or just more comfortable with Zoom-only investing, but whatever gives, every round from first check to Series E and beyond is hotly contested.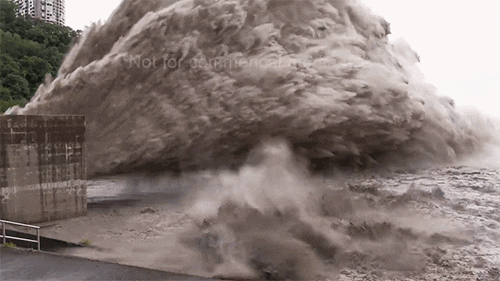 And the massive preemptive uprounds are continuing as companies like Canva raised at a $6 billion valuation, 10x oversubscribed, and nearly double its last round at a $3.2 billion valuation only 8 months previous. Forget about unicorns, it's all about decacorns now and the potential of enterprise cloud and SaaS overall. However, as you all know, I still worry about what Covid will bring in the fall and wonder how long this can last.
As always, be safe, 🙏🏼for reading, and please share the ❤️.
---
Scaling Startups
Speaking of raising capital Yasmin Razavi from Spark Capital lays out what founders need to answer in diligence to get their growth round done, must read thread!

👇🏼💯 Food for thought - what are asymmetric moats which strengthen over time for enterprise tech - execution, tech etc. implies constant battles with competitors which means they do not get stronger over time

And speaking of network effects, Kevin Kwok has a great post on how Figma's core insight of design being larger than just designers

Building for everyone in the design process and not just designers is also the foundation of Figma's core loop, which drives their growth and compounding scale. That network effect is made possible by Figma's key early choices like:
* Architecting Figma to be truly browser-first, instead of just having storage be in the cloud
*Their head start in new technologies like WebGL and CRDTs that made this browser-first approach possible
*Focusing on a product purpose built for those designing vector based digital products

Tomasz Tunguz (Redpoint) breaks down the structure of typical SaaS companies as they scale. IMO, as companies scale to 80+ employees, one of biggest issues is VPs having too many direct reports and not enough emphasis on those director level hires to provide more hands-on coaching and management.

OpenView's product led growth survey is out and proud to have many of our @boldstart portfolio cos participate - here's some conversion data if thinking through freemium or product with free trial

So awesome to participate in this Slack beta for private shared channels for multiple orgs - an absolute game changer for how our founders can communicate and share knowledge with one another
---
Enterprise Tech
Super excited for the launch of Cape Privacy (a portfolio co) after two years stealthily building. Link to our "why we invested" Medium post and Techcrunch. The breakthrough here is around compliance/policy as code for privacy.

Great thread on dynamics between startups and platform owners - always a question of getting to market faster vs. owning the customer, controlling your own destiny going it alone or leveraging scale - many more examples to come in future as every large scale SaaS co now is a platform like Zoom

State of Open Source Security 2020 from Snyk (a portfolio co) is out. What's most interesting is the idea of "shared responsibility" for security from developers, infrastructure, and security. This is not unlike other areas we will see over time as more and more responsibility gets shifted and shared with developers from costs, to security, to privacy, and more.

Last year, when asked the same question 'who is responsible for the security of the applications within the organization?', more than 80% stated that developers carry that responsibility, yet less than 30% felt security or operations teams also had a role to play.  However, this year the responses showed more focus on shared responsibility with 85% saying developers, alongside 55% and 35% for operations.

Interested in how Fortune 500 CISOs are adapting? Join us for our CXO Connect in partnership w/@SVB_Financial to discuss zero trust, passwordless, devsecops, and more. We'll have Aetna, HBO Max, and Silicon Valley Bank discuss what is top of mind for finance, media, and healthcare.

Why we are still in early innings of the cloud - O'Reilly survey (done pre-Covid) of over 1000 IT managers: "While 25 percent indicate everything will be moved to the cloud, it's significant that more than two-thirds (67%) plan to at least move the majority of their (>50%) to cloud. This is a huge shift underway."

Evolving to a mostly cloud enterprises requires a special set of skills. The survey also explored adoption of microservices, site reliability engineering and serverless computing. More than half (52%) of respondent organizations say they use microservices concepts, tools, or methods for software development. This is still a relatively new approach on the scene, with seven in ten reporting they have been using microservices for less than three years. 

The O'Reilly study's authors, Roger Magoulas and Steve Swoyer, caution that microservices still may not be enterprise-ready: "just because a development team uses the tools, concepts, and methods of microservices architecture doesn't mean it has adopted microservices architecture. It may be that microservices patterns, as distinct to conventional software development, are well suited for the particular use case."

Also more data - containers are still early according to Gartner which means so many more opportunities to invest deploying, optimizing, making it easier to manage…

How does Slack keep scaling? Stackshare breaks out its tech stack from 2013 to now

VC humor…
---
Markets
Love this - my colleague Shomik Ghosh breaks down how he thinks about investing in private and public technology companies!