Discover more from What's Hot in Enterprise IT/VC
Ed Sim's (@boldstartvc) weekly readings and notes on enterprise VC, software, and scaling startups
What's 🔥 in Enterprise IT/VC #185
🌆 NYC Enterprise is real and rocks!
I'll focus on some positive vibes this week 😃.
It hit 85 degrees yesterday in the NYC area and thanks to my friend Shai Goldman for reminding me that NYC had its first enterprise software company hit a $20 billion market cap in datadog. MongoDB is no slouch either at $11 billion.
Once upon a time back in the mid 90s when I was starting my VC career (you can call me 👴🏼), enterprise software companies would only come to NYC for two reasons; to meet with Fortune 500 customers and to meet with Goldman Sachs or Morgan Stanley to go public. 25 years later, and now it's not a bad place to start and scale an enterprise software company either. After all we have over 73 Fortune 500s who call the NYC area home and as we all know, every Fortune 500 is a tech company or it won't it be in the Fortune 500 for long (change accelerating, from Innosight).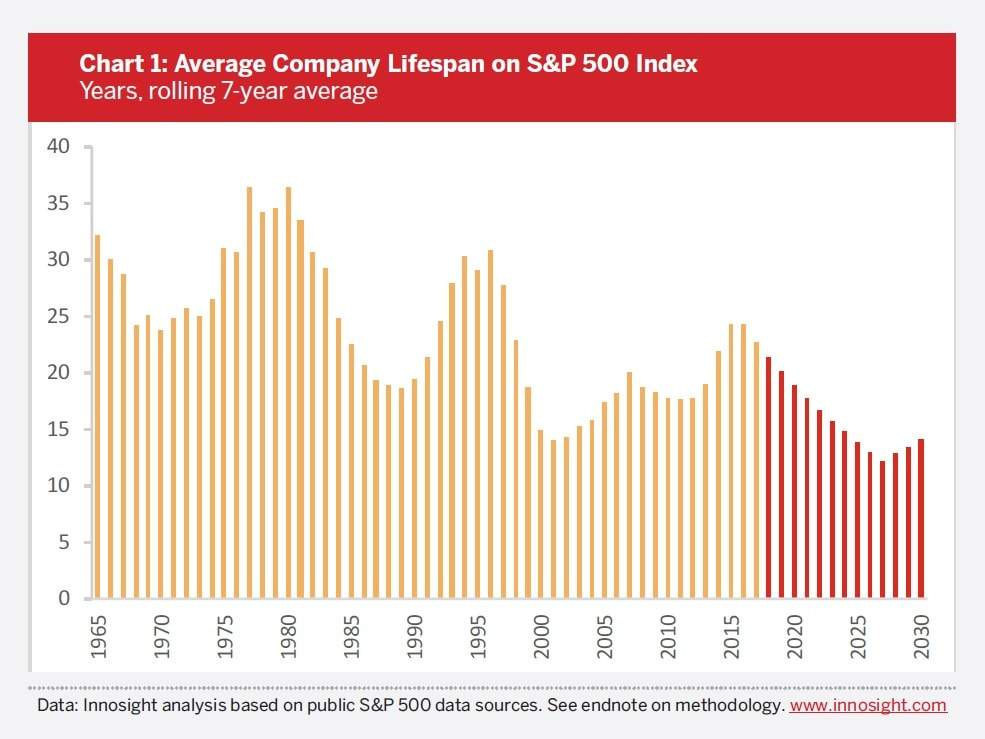 Yes, I know, most won't work with startups but believe me, that's not true. You see, many of the more forward thinking CIOs/CTOs are leaning on startups to fill gaps that they can't fill quickly enough or to commoditize existing infrastructure.
Case in point: we held our first CXO Connect Webinar this past week with the CIO of Guardian Life, Dean Del Vecchio, and CTO of Priceline Marty Brodbeck to discuss this and more. While I'll have a full report next week to share some of our learnings, here is one for startups to reflect on.
Marty Brodbeck noted:
"In certain cases zero customers is actually better because you have a chance to shape and mold the product based on a set of requirements that comes from your company." He followed up by reaffirming his stance on the importance of how a startup reaches out "any startup company that leads with a licensing conversation is a meeting that I leave within the first 10 minutes."
Dean Del Vecchio agrees:
"I think you're spot on about spending the time to understand our business so that when you come in, you can talk intelligently about the problems you're coming to try and solve. One of the things we find quite often is, people really don't understand the business that we're in, so there's no applicability. Put in the upfront time, as a little effort goes a long way." 

"If you're a startup trying to do an enterprise deal right now, it's going to take longer than it would to get a use case (with low use case pricing) in place to just get in and get it off the ground to demonstrate your abilities and your product."
And here's a recap in the WSJ from this past week covering more of the talk.
These F500 execs + companies are not holding back and are accelerating many of their initiatives, developer pipelines, customer facing AI - and yes working with startups.
So what's next? My partner Eliot Durbin will be joining some NYC VC peers to discuss the state of NYC investing on Tuesday, May 19, 1pm ET with friends from Eniac, Lerer Hippeau, Founder Collective and NextView (RSVP here).
As for us, we've been investing over the last few years in European startups and helping them build GTM in the states. NYC is closer than the valley, we have lots of customers, and also a great geographical bridge between Europe and the west coast.
Have a great weekend all, enjoy the ☀️, and wear your 😷!
---
Scaling Startups
Vivek Saraswat from Mayfield's tweetstorm on what Hashicorp CEO Dave McJanett had to say about building enterprise startups now (click through for the whole thread!). However, this is pure gold and often forgotten about.

👇🏼Yes! Founders, you don't need all of the answers!

In fact, for some of the older readers who remember and loved Fast Times at Ridgemont High, I wrote a blog post many years ago on "What Founders Can Learn from Jeff Spicoli" and why "I don't know" is the best answer you can give sometimes in a pitch meeting.

Fred Destin on hype and startups - my two cents it's always how you capitalize on the initial wave, maintaining that momentum is tough!
---
Enterprise Tech
Huge congrats to FortressIQ ( a portfolio co) on it's $30 million raise led by M12, the venture arm for Microsoft, and Tiger Global and existings boldstart ventures, Lightspeed, Eniac and Comcast. I'm super excited as this will help us further leverage our partnership with Microsoft Power Automate, their bottom up automation play. What's even cooler is the evolution of their pitch from automation to your system of record for work. If you haven't used the Wayback machine to travel back in time and look at company positioning, I suggest you do as you can learn so much!

Keeping the 💡on 24/7 matters even more now which is why Datadog had a monster quarter and New Relic beat its Q1 estimates. Slack was down for a short period and Epic Games for 8 hours - expect there to be a huge surge in next generation monitoring, incident analysis, and response software in the coming year.

As I've said many times, it seems like the strong keep getting stronger in this environment. Brad Birnbaum from Kustomer ( a portfolio co) flexing his mucles by buying reply.ai to further bolster K's chatbot deflection capabilities.

Birnbaum says that this is actually "one of the best times to make a deal," despite the pandemic. "I think if you're convinced in your idea — if it's really a game-changing idea — I think this could be your time."

Speaking of acquisitions, security continues to be hot as VMWare buys Octarine to bolster container security and CyberArk buys Idaptive for zero trust.

There are so many data tools popping up every week and Pete Soderling, founder of Data Council, does a great job breaking down 25 of the early stage ones here. Speaking of data, Tensorflow surpassed 100 million downloads this past week and it's accelerating!

When will it be the VR moment? Thoughtful piece from Benedict Evans, The VR Winter. I still can imagine so many enterprise use cases for conferencing/collaboration (see Spatial's latest update which does not require a headset!), field service, remote collaboration, etc and we are in the middle of a pandemic so one would assume adoption would accelerate, so what's holding it back?

Our future? Robots monitoring for social distancing?

Have a great weekend!
---
Markets
Even Stan Druckenmiller, one of all time great public investors, is long the cloud 🎩 @shomikghosh21

Transition to cloud and digitization 10 year run, last year was in 1st inning or 2nd inning, long term trend like mobile, been there for 4-5 years and was there in February. When first happened not knowing it would shut down whole economy, why not Amazon worth more not less with rates going to zero, stimulus, move more people to cloud quicker…Amazon has to be worth more not less… What I didn't know

Company after company say biggest suprise how unbeleiveably well and seamless they can run their company remotely. Even industrial companies on road to digitization had such an advantage over those that weren't and bearing down and moving faster to cloud. If you're a retailer and you're not online in a year with a strong presence, you're a goner. The 1 to 10 year runway for cloud transition and jump to 4th inninng now and 2021 and 2022 will accelerate. This trend won't stop at all…

Much of these stocks have doubled since March low. Thinks market reaction is rational. If we announced vaccine tonight my guess is these stocks would be down 10-15% but would be higher in two to 3 years.

More on Datadog's quarter

😲 No wonder why Twilio is cranking…