Discover more from What's Hot in Enterprise IT/VC
Ed Sim's (@boldstartvc) weekly readings and notes on enterprise VC, software, and scaling startups
What's 🔥 in Enterprise IT/VC #184
Is vendor consolidation in the air? Best of breed vs. one throat to choke
I don't know about you, but this week seemed to just Zoom by 😃.
And yes, it was yet another week of two different worlds, one in enterprise tech land where digital transformation is accelerating and the other, the real and local world, where jobless claims are now at 14.7%, depression era levels. The Economist has a great article on this (it's free but need to register).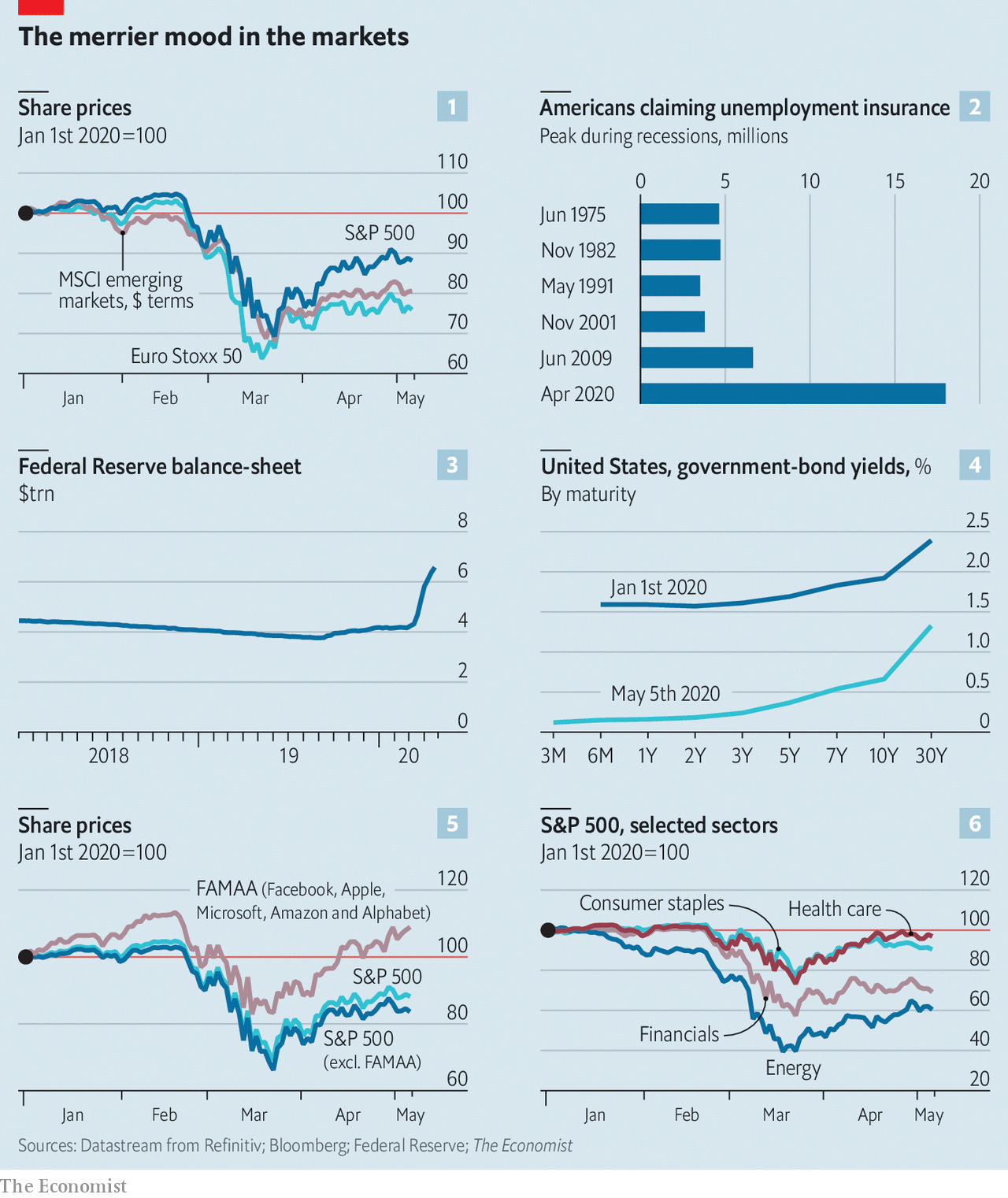 Back to enterprise tech land, this week we had IBM CEO Arvind Krishna stating that we are only 20% into this cloud journey and what would have taken 5-10 years will take just a few.
As we move deeper into this crisis, one thing I'm starting to notice is the rise of the incumbent software vendors. Many are crushing Q1 earnings, and the question I keep asking if vendor consolidation is afoot? There is always this age old argument of do companies look for "best-of-breed" or "one throat to choke" and frankly in tough times most opt for the latter.
Speaking of the above, come join a virtual fireside chat to discuss this and what else is top of mind for Fortune 500 CIO Deal Del Vecchio from Guardian Life and CTO Marty Brodbeck from Priceline on Monday, May 11, 3pm ET
In good times, it's easy for large enterprises to "innovate" and try new things out but when times are tough, many look to cut expenses. Which leads to the strong getting stronger as many can bundle add-on or adjacent products and lock out incumbents. Yes, startup founders, I get how amazing and easy to use the product is, but free or close to free is pretty darn good. A great example is Microsoft Teams, just bundled in and who knows what real usage really is. Slack keeps crushing numbers but IMO it's a matter of time before Microsoft makes a dent.
This week, GitHub had their GitHub Satellite conference online and announced a slew of products including a built-in Cloud IDE called Codespaces and two new security features code scanning and secret scanning. They are going after portfolio company Snyk so this shall be an exciting battle, and one that we are prepped for. Partnerships like the one we announced last week with Red Hat and before that with AWS marketplace helps.
In effect, startups should think about entry point or where in a user or buyer's journey does your product solve a pain and distribution. In the former, the earlier the better as wouldn't it be nice to expose your product to a user/buyer before they even got to your competitors? On distribution, how do you outflank your competitors and partner with others? Partnering sounds all well and good, but I would not rely on this strategy early on as it's super tough to be reliant on someone else for customers. Secondly, press releases aren't partnerships and investing to drive real $ out of the channel is the name of the game here.
Be well all and look forward to seeing what the next week brings!
---
Scaling Startups
to my point 👆🏼

👇🏼 💯developers need someone to think design first as well! From VP Design Hashicorp…

If you're wondering whether or not to launch your product during these times, our data says YES, go for it - across the board, our portfolio companies saw a nice surge of visits to their websites, sign ups, and follow up…
---
Enterprise Tech
Super excited for the launch of Harbr! While data growth is exponential with billions of dollars spent on lakes, warehouses, and analytics to store and make sense of this, much of this data is still siloed and hard to access.

Harbr is a platform for companies to easily collaborate, exchange, and monetize data and models within and across enterprises.

Obligatory "Why We Invested" post and Techcrunch coverage.

Open source software is 🔥. Confluent raised a huge round a few weeks ago and CockroachDB just announced an $87mm round this past week. Below is a list of 30 top OSS companies that may thrive in 2020 - super excited to have some of our boldstart cos in the list, namely Optic and Cape Privacy

Interesting data on developer productivity from Github. 2 keys - developer productivity is up and collaboration on open source software is increasing - I wonder what amazing new OSS projects will emerge from this?

Developer activity remains largely consistent or increased compared to last year. Developer activity—including pushes, pull requests, reviewed pull requests, and commented issues per user—shows slightly increased activity year over year. This suggests that developers have continued to contribute and show resilience in the face of uncertainty.

OSS Projects created vs. 2019

I know I'm preaching to the choir but more data for why enterprise tech stocks continue to be resilient

And if you are wondering why CISOs don't need yet another security solution, here's why (see report from Mandiant)

on average, an enterprise company will have between 30 and 50 security solutions in place -- but this is no guarantee of their effectiveness.  

Pretty awesome - DevOps conference all in Animal Crossing!

Tobi Lutke, Shopify, on acceleration of digital

🤔
---
Markets