Discover more from What's Hot in Enterprise IT/VC
Ed Sim's (@boldstartvc) weekly readings and notes on enterprise VC, software, and scaling startups
What's 🔥 in Enterprise IT/VC #181
🐘🦁🐯🐦Darwinism
This week reminded me of Darwinism in full swing, those who are strongest announced new mega rounds and those who were weakest were waiting for their PPP loans to get approved. What a stark contrast in fortune that a pandemic has a way of accelerating. With respect to enterprise tech, this is happening to startups and Fortune 500s alike.
Adding to Stripe and Robinhood, you have Notion raising an upround in last 2 weeks and rumors of Figma raising a mega "opportunistic" round at a significant valuation increase from $440 million to $2 billion. Notion and Figma are great companies and are gaining further market share with their "collaboration first" products, a must need in today's WFH and future hybrid office world. Biocatch in security space raised $145 million, uses behavioral biometrics for logins so quite relevant here.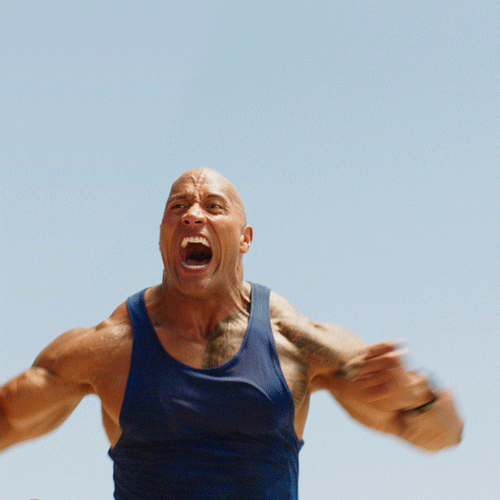 Now that triage is over for many VCs, they've decided who are the companies they want to increase ownership in, the ones they want to see materialize over the next few months, and the ones that will have to figure out on their own. With that done the uptick in new mega rounds will continue as VCs flush with cash can look externally and figure out how to invest in the ones that got away.
Founders, if you're not the ones that VCs are piling money into now, control your own destiny and figure out how to survive to get to other side of this as unfortunately many cos will go away and benefits will accrue to survivors.
And yes, don't rely on VCs as Vlad from Webflow points out.
With respect to Fortune 500s, John Collison from Stripe recently said:
This is digital migration in a very compressed period of time, for both businesses and customers.
And the stock market is voting in real time as well.
Be well all, find time to make this weekend and see you on Animal Crossing!
P.S. If you didn't get enough of my ramblings this week, then listen on Howard Lindzon's podcast. We both talk fast so you may not have to speed up 🤣
---
Scaling Startups
👇🏼💯

Layoffs suck. Henry Ward from Carta shares his decision making process with radical transparency and full ownership, especially how he balanced the shareholder view of preserving capital with the employee view of taking care of them. If you have to do this soon, I suggest reading his post.

Different teams were impacted differently based on how a slower economy affects different parts of the business. If we believe we will acquire fewer customers than we previously believed, then many customer facing functions like sales, marketing, onboarding, and support need to be reduced. As those departments become smaller, many of the teams that support those departments like recruiting, HR, operations, and parts of R&D, have to downsize with them. Even though the analysis starts with customers, it quickly starts affecting all parts of the organization. This makes sense. We exist only because our customers exist and allow us to serve them. And when our customers suffer we suffer too.

On the flip side, Rob Bailey from BackboneAI nails it (portfolio co)

Enterprise founders, if you haven't already, think about listing on AWS marketplace. Why? No more contracts to sign - your product can slot in under existing cloud spend or contracts, less friction and more customers!
---
Enterprise Tech
Congrats to portfolio company Pinpoint on its launch (Techcrunch article here). Many have tried to be the system of intelligence for engineering workflow, and I believe Pinpoint has cracked the code. The focus is not dashboarding but more about coordinating activity from your various systems (Git, Sonar, Jira, etc) and helping teams BUILD better software. It's now fully self serve and free for 90 days - try it out!

Lots of great post and reads on resiliency, chaos engineering, and incident analysis. First let's understand why we need this.

No surprise here - this crisis is accelerating digitization and cloud is getting hammered. Now add complexity of diagnosing and getting back up and running while WFH, and you get the picture.

Adrian Cockcroft from AWS and fomerly Netflix talks about "continuous resilience."

I call this "availability theater" — everyone is going through the motions as if they had a real disaster recovery plan, but it's all play-acting.

So how can we make this better? There are two technology trends coming together to create a more productized solution, that is tested frequently enough to be sure it's going to work when it's needed. The combination of cloud computing and chaos engineering is leading to "continuous resilience."

I had a chance to speak with Ryan Frantz from Jeli.io this week, and he discussed resilience as something you do and not have. It's about taking the actions to do the testing and finding the gaps. Coincidentally, Ryan went deep into the idea of Chaos Engineering and Incident Analysis as complementary practices. In particular:

through incident analysis, we can develop well-targeted chaos experiments that help us maximize the returns on our incidents-as-investments

Modest Proposal recaps the latest from investment banking research on IT Spend and enterprise sofware. It's more of the same - terrible Q2, soft Q3 and frozen budgets.

AI and the future of data sharing, I'm biased but I see big opportunities ahead here (full report from MIT Technology Review).

Currently nascent, data sharing can magnify the impact of AI. Two-thirds (66%) of surveyed firms are willing to share internal data externally to help develop new AI-enabled efficiencies, products, or even value chains. Manufacturers, consumer goods firms, retailers, and health-sector organizations envision benefits to supply chain speed and visibility and reduced time to market for new products. Technology and financial services firms see gains to customer service, cybersecurity, and fraud detection, among other uses. Businesses are still cautious, however, and more clarity is needed in privacy regulation and industry standards, say 64% and 58% of respondents, respectively, before data sharing takes root.

Besides privacy, cybersecurity is also top of mind for Americans…

Thank you Logan - you have a second career in comedy
---
Markets
Awesome to see Alex Clayton from Meritech get this out! Everything you ever wanted to know about enterprise valuations and growth rates with a simple click. I encourage you to take a look as it will provide some great historical context.

Charlie Munger from Berkshire Hathaway sums up what we are going through quite well:

"Nobody in America's ever seen anything else like this," said Mr. Munger. "This thing is different. Everybody talks as if they know what's going to happen, and nobody knows what's going to happen."

Read on in WSJ article for wisdom and tips.

LP Letter from Mary Meeker (Bond Capital) on new normal - some interesting data in here…

Go Chetan Go - another brilliant post with respect to Outback Steakhouse