Discover more from What's Hot in Enterprise IT/VC
Ed Sim's (@boldstartvc) weekly readings and notes on enterprise VC, software, and scaling startups
What's 🔥 in Enterprise IT/VC #165
the decade that enterprise tech became 🔥
Happy Holidays and Merry Christmas from my cat Spike (for those who celebrate)! Hopefully you are spending time with your family and friends and recharging your batteries for the beginning of a new decade. The next week will be rife with predictions and mine will come out in the next couple of days. All I can say is that this is the decade that enterprise technology became cool and part of me wishes we were back to the earlier days when consumer got all of the headlines.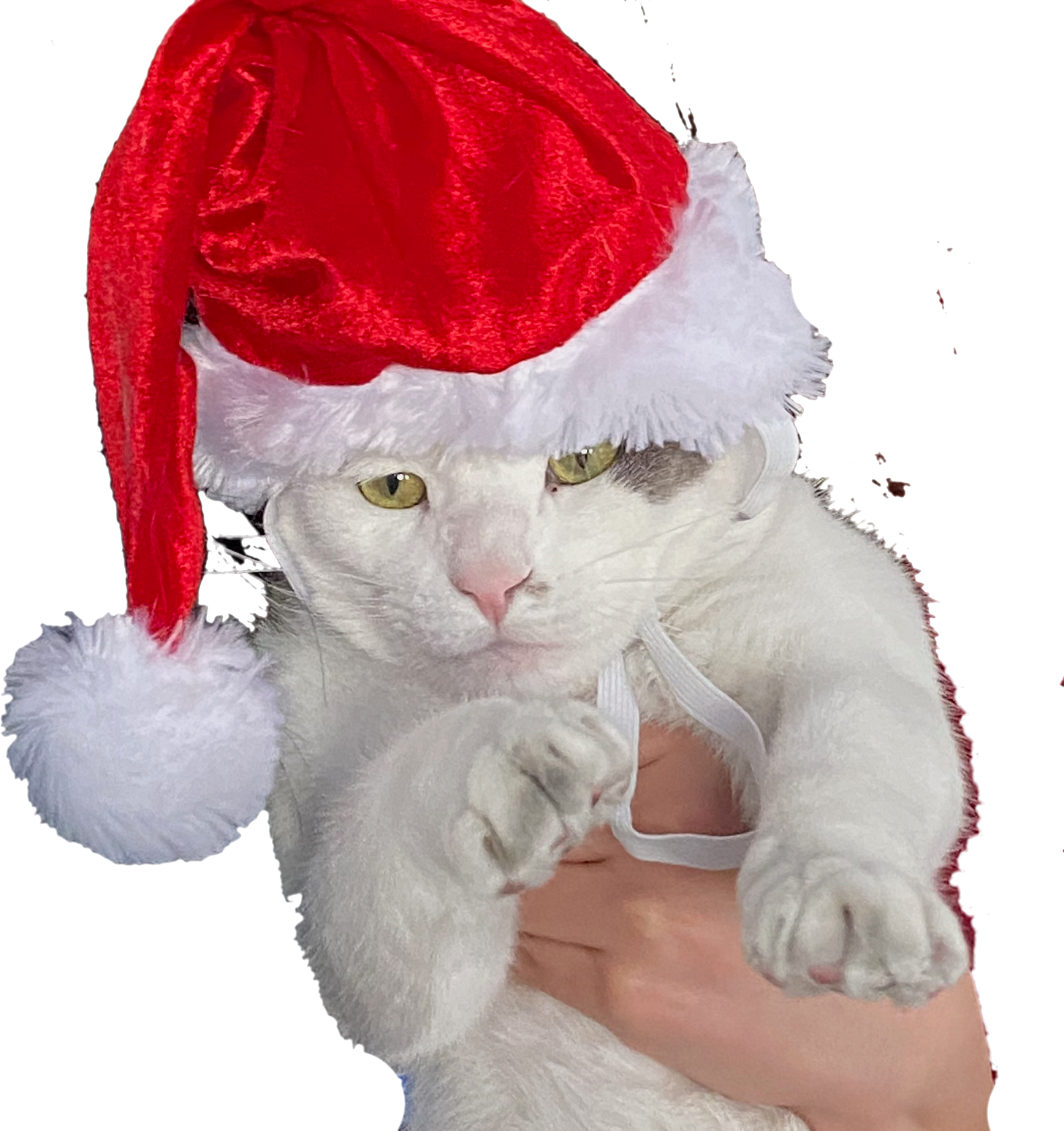 This week's news shows the continued impact of enterprise companies in YC through the years (close to 70% now), the amazing growth opportunities still remaining in the cloud, and a great tweetstorm for what's need in dev tooling.
As always, if you like the new format or content, please share and ❤️ above! 
---
Scaling Startups
🤔 Deep thoughts from Maria Popova from brainpickings - The Shortness of Life: Seneca on Busyness and the Art of Living Wide Rather Than Living Long - Maria hits a point that we should all think about, time is not a commodity and we need to treat it preciously and allocate accordingly. Seneca goes deeper here:

People are frugal in guarding their personal property; but as soon as it comes to squandering time they are most wasteful of the one thing in which it is right to be stingy.

There has been an ongoing discussion on how much people should work, especially in their 20s. IMO, this is all ridiculous. People should do what makes them feel good and there are no hard and fast rules as every person and company is different. Tobi Lutke who is founder/CEO of Shopify has a great tweet storm about how he built his culture and company
---
Enterprise Tech
If you believe what happens at YC is a leading indicator for what happens in the technology and seed VC markets, then you'll want to read Eric Feng's post (former partner at Kleiner Perkins) where he analyzes YC deals over the last 13 years. No surprise here as enterprise gained momentum in the YC classes over the years and IMO this will continue into the next decade.

Google evolves zero trust framework from BeyondCorp to BeyondProd for how they manage cloud native security - must read thread (hat tip @shomikghosh21) with full paper here

Must read tweet storm on what's needed for future of dev tooling, more abstractions, better resilience engineering, code search…
WASM (web assembly) approved by W3C in past two weeks - if you don't know what it is, it's powerful, a performance optimized VM that runs in any browser, really helps push the vision of the browser being an OS, a world where the native desktop could disappear
"AI has a privacy problem and how to fix it" from Kyle at Venturebeat - must read on privacy preserving machine learning, wouldn't it be great if we could live in a default encrypted world where models could run and train on encrypted data, that's why I'm excited about portfolio co @dropoutlabsai

It's been much ado about nothing when it comes to voice technology and the enterprise in particular. Geekwire has a great article on the future of Cortana (Microsoft) which "could include new capabilities to better read and summarize emails, text messages and other types of communications for users on the go." Summarization is a great use of Cortana but there is still that privacy thing folks have to worry about, especially when it comes to enterprise data.

Decade in review for cyber security from Popular Mechanics (🎩 tip Brian Lozada) and what's next - quite frightening indeed when it comes to the battlefield.

Increasingly, the military see cyberspace as an additional 'domain' alongside air, land, and sea. But it's a battlefield where skirmishes are fought without war ever being declared, and an adversary never fully known. 

Any future war is likely to include cyber attacks as well as physical ones. In many ways, the 2010s for cyber feel like what the 1910s were for aviation during WW1. While air forces made up only a tiny section in the U.S. Army before the Great War. it rapidly grew until it became key aspect of modern warfare by mid-century. 

In a couple decades, cyber warfare might become the deciding factor between who wins and who loses.

It's a pipe dream, but love the idea of Walmart thinking of renting out computing infrastructure from its stores for edge use cases.

Walmart's stores could also act as a base for potentially profit-making technology infrastructure or business-to-business services.

In edge computing, computing power is physically close to where data is being collected—in contrast to cloud computing, in which computing power is located in distant server farms, slowing down processing.

A robot scans for product levels at the Natrona Heights supercenter. PHOTO: ROSS MANTLE FOR THE WALL STREET JOURNAL

More devices such as drones, autonomous cars and sensors collect large amounts of data that could be processed by edge-computing systems.
---
Markets
Decade of the Cloud - insane shift from legacy to cloud and SaaS growth has been unreal with much more room to 🏃🏼‍♂️in the next decade.
According to Synergy Research, 2019 revenue from enterprise software-as-a-service (SaaS) will exceed $100 billion, up from less than $4 billion in 2009. Adding up all layers of the stack, from the underlying infrastructure to the applications, IT service firm Gartner says cloud revenue will end the year at $214.3 billion, jumping to $331.2 billion by 2022.

In a $3.7 trillion global IT market with low single-digit expansion, annual cloud growth of greater than 15% is leading investors to bid up the cloud standouts in both the public and private markets.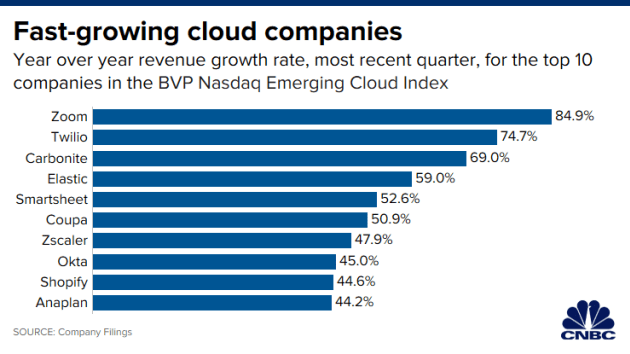 Which investors are poised to win in 2020 with the most potential IPOs?