Discover more from What's Hot in Enterprise IT/VC
Ed Sim's (@boldstartvc) weekly readings and notes on enterprise VC, software, and scaling startups
What's Hot in Enterprise IT/VC - Issue #99
More in-depth reads this week, primer on cryptography in a world of quantum; what is chaos engineering; and the Human Promise of AI and the impact on jobs and society
"Be Your Authentic Self" with Ed Sim – Authority Magazine
I had the pleasure of doing an interview with Jean Ginzburg on Authority Magazine. If interested in what I look for in founders and startups in enterprise, please read on.
Scaling Startups
Reflections On The Big Shake-Up @ Kleiner Perkins, Haystack
Semil Shah at Haystack reflects on the break-up between early stage and growth funds at Kleiner Perkins; adding my two cents it's pretty clear that the world of VC will increasingly become more focused and specialized
The hitchhiker's guide to fundraising. – Mikael Cho – Medium
great tips from @MikaelCho on how to raise funds at the seed stage - efficiency and cost effective - For a lot of our fundraising rounds, we had to travel with little money. Over many trips, we came up with ways to travel to strike a balance between saving money, time, and stress. I wanted to share…
Enterprise Tech
The Human Promise of the AI Revolution - WSJ
What does that mean for workers who fear being replaced? Jobs that are asocial and repetitive, such as fast-food preparers or insurance adjusters, are likely to be taken over in their entirety. For jobs that are repetitive but social, such as bartenders and doctors, many of the core tasks will be done by AI, but there remains an interactive component that people will continue to perform. The jobs that will be safe, at least for now, are those well beyond the reach of AI's capabilities in terms of creativity, strategy and sociability, from social workers to CEOs.
AI Startup's Stumbles Show Challenges in Crowded Market — The Information
some AI backlash in VC funding market, too many companies, not enough differentiation and competition from the big cloud providers - AI startup Sentient Technologies seemed to have hit paydirt three years ago when it landed customers such as shoe retailer Zappos and shoe maker Skechers for its software, which uses AI algorithms to recommend products to shoppers. But in the past year Sentient has stumbled …
www.theinformation.com • Share
Quantum Computing and Cryptography - Schneier on Security
great primer on cryptography and potential impact of quantum from Bruce Schneier, crypto legend
Why the Pentagon's $10 billion JEDI deal has cloud companies going nuts – TechCrunch
winner takes all with DOD deal - AWS seems to have lead
What Problems Will You Solve With Blockchain?
great primer on what problem you can solve with blockchain and where it makes sense
Chaos Conf Q&A: The Benefits, Challenges and Practices of Chaos Engineering
great Q&A on what Chaos Engineering is and what the benefits are; hint: pull a plug or shut down a microservice and let's see what happens
Goldman Sachs' Next CEO Names New Finance Chief, President - WSJ
every Fortune 500 is a tech company first and software is the future, case in point as Marty Chavez at Goldman Sachs moving back from CFO to head up trading and bringing more tech to scale
boldstart
interested in on true password-less authentication?, great interview with George Avetisov (Hypr, a portfolio co) with Ed Amoroso, former CSO AT&T and founder of TagCyber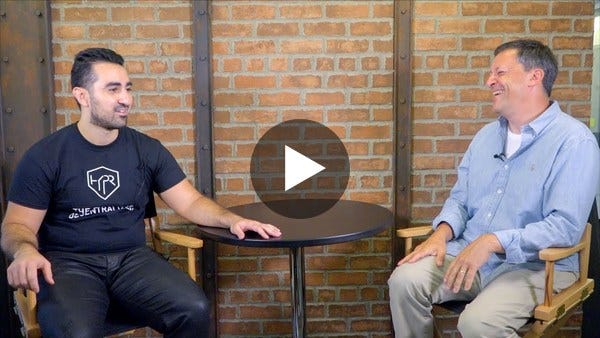 George Avetisov - CEO of HYPR (Full Interview) - YouTube
By Ed Sim
Ed Sim's weekly readings and notes on VC, software, and scaling startups - #enterprise #seed #DeveloperFirst #IntelligentAutomation #DataInfra #CloudNative #Cybersecurity
If you don't want these updates anymore, please unsubscribe here
If you were forwarded this newsletter and you like it, you can subscribe here
Powered by Revue