Discover more from What's Hot in Enterprise IT/VC
Ed Sim's (@boldstartvc) weekly readings and notes on enterprise VC, software, and scaling startups
What's Hot in Enterprise IT/VC - Issue #78
Digital transformation in large enterprises move on as cloud native platform co Pivotal has successful IPO, Home Depot plans to add another 1000 tech employees, Northwestern Mutual thinking itself more like a software company; GDPR is important as BigID wins the RSA Innovation Sandbox; great post on what's ahead in AI world; and understanding exits in the cyber security market
Congrats BigID winning RSA's Most Innovative Startup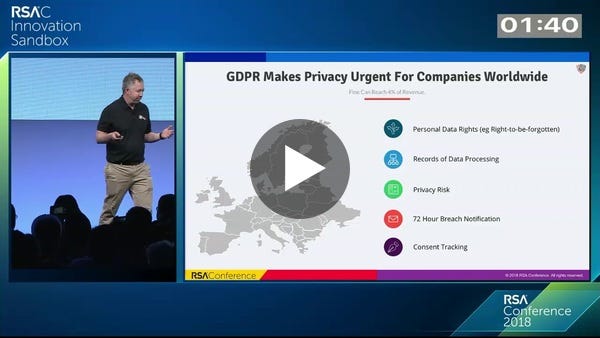 all about PII/GDPR - Innovation Sandbox 2018: BigID (boldstart portfolio co)
Scaling Startups
Bezos talks about setting high standards at the company and creating a culture around that
The More Enterprise You Are, the More Visible the CEO Should Be – SaaStr
get in front of customers, well said by Jason Lemkin on building a big enterprise co
Enterprise Tech
160-year-old insurance giant transforms into a digital business | CIO
How Northwestern Mutual transformed its classic IT model of plan, build, run into an agile model focused on digital innovation.
Home Depot Plans Biggest Tech Hiring Push in Its History, Led By CIO - CIO Journal,WSJ
The company is hiring about 1,000 new technology employees by the end of this year as part of its $11.1 billion three-year strategic investment plan, a large part of which includes building software to support areas ranging from self-checkout to supply chain and website-focused personalization.
Frontier AI: How far are we from artificial "general" intelligence, really? – Matt Turck
great post by Matt Turck at FirstMark Capital on where we really are on AI and what's coming in the future
GDPR: Are you ready for the EU's huge data privacy shake-up? - BBC News
Organisations have just seven weeks to prepare for a major shake-up to EU data privacy laws.
Markets
Lessons from cybersecurity exits – TechCrunch
solid overview of exits in security market and balancing how much capital a startup raises given the outcomes
Cloud Company Pivotal Is Now Worth $3.9 Billion After IPO Muted By The Shadow Of Dell
Cloud company Pivotal is now worth nearly $4 billion after its Friday IPO. Pivotal's lack of fanfare, however, speaks to the quiet vastness of cloud infrastructure – and the long shadow of majority owner Dell Technologies.
At Pivotal IPO - amazing day!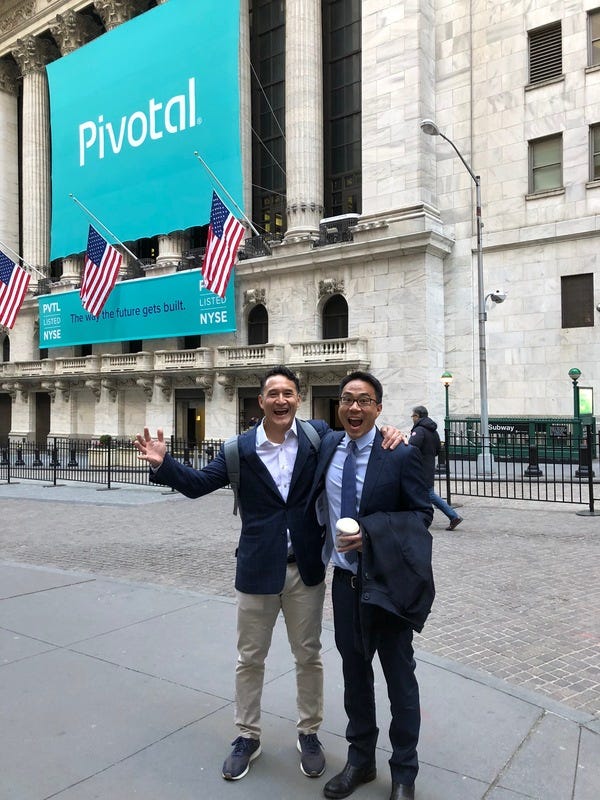 with Scott Yara, SVP Products Pivotal, founder Greenpum
By Ed Sim
Ed Sim's weekly readings and notes on VC, software, and scaling startups - #enterprise #seed #DeveloperFirst #IntelligentAutomation #DataInfra #CloudNative #Cybersecurity
If you don't want these updates anymore, please unsubscribe here
If you were forwarded this newsletter and you like it, you can subscribe here
Powered by Revue