Discover more from What's Hot in Enterprise IT/VC
Ed Sim's (@boldstartvc) weekly readings and notes on enterprise VC, software, and scaling startups
What's Hot in Enterprise IT/VC - Issue #135
Security and cloud are hot this week with Palo Alto buying Twistlock for container security ($410mm) and Puresec ($60-70mm) for serverless, strengthening its cloud workload portfolio, Fireeye buys Verodin, and Insight buys out Recorded Future for $750mm, huge congrats to portfolio co Kustomer raising $40mm from Tiger Global and Battery, great read on building and scaling engineering times from Will Larson (Stripe)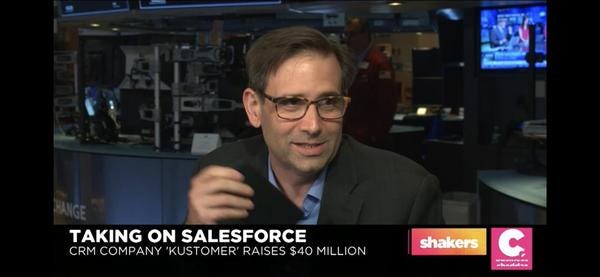 Kustomer raises $40M more led by Tiger Global for its omnichannel approach to CRM
On the heels of customer service company Zendesk announcing an acquisition to expand its omni-channel offering, one of the upstarts nipping at its heels has announced a round of funding to continue growing its own platform. Kustomer, a customer service startup that calls in data from multiple external channels and the software and apps that a […]
Scaling Startups
How to Size and Assess Teams From an Eng Lead at Stripe, Uber and Digg | First Round Review
After over a decade spent growing and leading fast growing engineering teams at Digg, Uber and now Stripe, Will Larson has identified key ratios and honed frameworks for structuring team size, combining and spinning up teams, and assessing and accelerating team progress. Here, he shares hard-won tips for those looking to craft a more efficient, but also more ethical management practice.
Investor Funnels for Series As – Y Combinator
interesting data for founders raising their Series A - "On average, the companies that raised As had 30 coffee meetings with individual investors. 50% of these meetings led to pitches to individual partners. About 30% of partner pitches led to full partnership pitches. On average, 1 of every 5 partnership meetings produced a term sheet.The fact that founders needed to meet with roughly 30 investors in order to produce a term sheet surprised us."
Enterprise Tech
no surprise here on key driver of productivity and economic growth, SOFTWARE - more from WSJ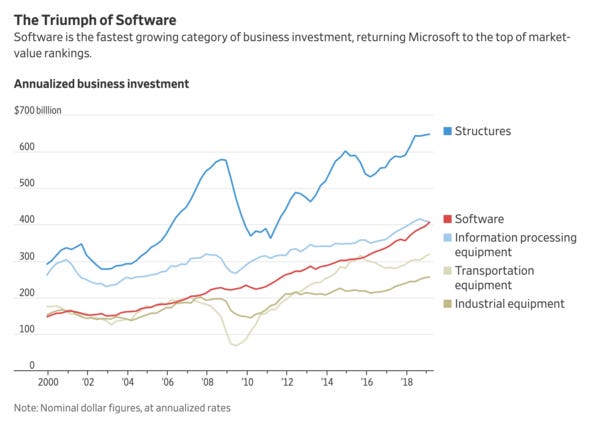 Companies That Crack the Code for Coders - WSJ
Glad Wall Street is finally figuring it out - every fortune 500 is a tech company and hence market for dev tooling is on 🔥🔥 , $50 billion according to Morgan Stanley - "Demand for development tools is growing rapidly as more companies develop their own software."
GDPR After One Year: Costs and Unintended Consequences
I believe some of this is way overstated, i.e. startups not getting funded or shutting down because of GDPR but interesting first 12 mos review nonetheless - "compliance costs have been astronomical; individual "data rights" have led to unintended consequences; "privacy protection" seems to have undermined market competition; and there have been large unseen — but not unmeasurable! — costs in foregone startup investment"
KubeCon EU 2019: Top 10 Takeaways
Multi-Platform and Hybrid-Cloud is (Still) a Thing

Notable Increase in Technology Bundling

Service Mesh Interface (SMI) Announcement: Stay Tuned

The (Uncertain?) Future of Istio

Policy as Code is Moving Up the Stack…
GitHub Satellite 2019 focuses on community, security, and enterprise
new releases from Github launched at Satellite in Berlin, sponsors for open source and lots of enterprise features - security, security, and more security - Yesterday, GitHub hosted its annual product and user conference, GitHub Satellite 2019, in Berlin, Germany. Along with introducing a bunch of tools for
Markets
Palo Alto Networks to acquire container security startup Twistlock for $410M
At KubeCon last week in Barcelona, container security was a hot topic, so it shouldn't come as a surprise that Palo Alto Networks announced today that it was buying container security startup, Twistlock for $410 million. The company also announced it was buying serverless security startup, PureSec. It did not reveal the purchase price for […]
Recorded Future Bought for $780M in Latest Boston Cybersecurity Deal
Recorded Future is being acquired by tech investor Insight Partners in a $780 million all-cash deal, the cyber-threat intelligence company announced this
FireEye snags security effectiveness testing startup Verodin for $250M
When FireEye reported its earnings last month, the outlook was a little light, so the security vendor decided to be proactive and make a big purchase. Today, the company announced it has acquired Verodin for $250 million. The deal closed today. The startup had raised over $33 million since it opened its doors five years […]
Wall Street Isn't Buying What Silicon Valley Is Selling
money losing 🦄 not selling on wall street - Venture capitalists who pumped billions into the largest startups bet that the stock market would embrace them too. Public investors have been less than charmed.
By Ed Sim
Ed Sim's weekly readings and notes on VC, software, and scaling startups - #enterprise #seed #DeveloperFirst #IntelligentAutomation #DataInfra #CloudNative #Cybersecurity
If you don't want these updates anymore, please unsubscribe here
If you were forwarded this newsletter and you like it, you can subscribe here
Powered by Revue