Discover more from What's Hot in Enterprise IT/VC
Ed Sim's (@boldstartvc) weekly readings and notes on enterprise VC, software, and scaling startups
What's Hot in Enterprise IT/VC - Issue #128
This week I found the best readings on scaling startups ranging from Jeff Bezos' annual letter on taking risks and listening to your customers but balancing with creating things they don't ask for, Martin Casado interview with Matt Turck on GTM strategies for enterprise startups, and how Rippling raised $45mm without a pitch deck, on infra side Pagerduty goes public and great story on how they had difficulty raising a round 5 years ago, all about Google Next and move to multi cloud tools, and a Medium post I wrote on Automation as seen from 6 heads from Fortune 500
How do 6 Global Heads of Automation from the Fortune 500 think about the future?
Here's a Medium post I wrote summarizing how 6 Global Automation heads think about automation, the benefits, concerns and opportunities
How Rippling Raised a $45M Series A — Without a Pitch Deck
they did have a well prepared memo with accompanying metrics, is the written form coming back, part biz plan, part metrics - read for more here
2018 Letter to Shareholders - Amazon
lots of goodness here on taking risks, listening to your customer, scaling a company - @JeffBezos @amazon annual shareholder letter - customer obsession is key but "biggest needle movers will be things that customers don't know to ask for" - So true! - reminiscent of the Ford quote on faster horses-
Go to Market Strategies for Enterprise Startups: In Conversation with Martin Casado, GP, Andreessen Horowitz
must read and 💯Spot on regarding enterprise sales motion, GTM, and services - from Matt Turck at Firstmark on his interview with Martin at a16z
great point by Aaron Levie at Box - I was seed investor in GoToMeeting which was going after WebEx and Placeware back in day, creative destruction and opportunities to reinvent the old with the new are plenty in the enterprise space
Anytime someone says "that problem has been solved," remember Slack and Zoom have created ~$20B in value in categories most wrote off as finished.
1:10 AM - 10 Apr 2019
Scaling Startups
Thoughts on non-linear growth in B2B startups
great thought exercise suggested by Nakul Mandan of Lightspeed Venture Partners - "If you have a 10-year plan of how to get somewhere, you should ask yourself: why can't you do this in 6 months?"
Enterprise Tech
Wrapping up Next, Google pushes multiclouds to top of customers' IT strategies
Wrapping up Next, Google pushes multiclouds to top of customers' IT strategies - Anthos - allows enterprises to run apps anywhere, running on Google's cloud, to deploy and manage their applications on any cloud, Deep open source integrations in partnership with Confluent, DataStax, Elastic, InfluxData, MongoDB, Neo4j and Redis Labs (in polar opposition to AWS), and end-to-end data science
Banks like JPMC and BofA spending $10b per year on IT but much is still spent in security and keeping the lights on - more here from CIO Dive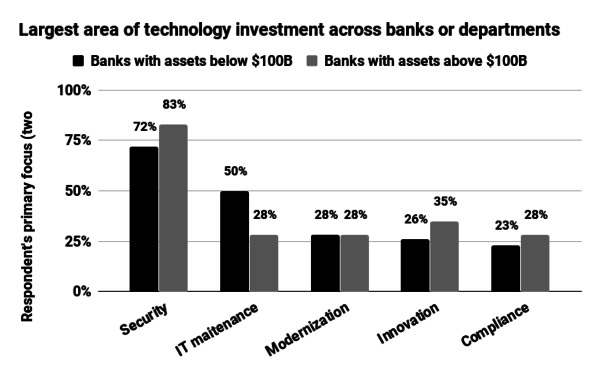 What's Been Lacking at Google's Cloud? Enough Humans
starting with basics - predictable pricing, verticalized solution selling and more employees for sales and support - tech is great but large enterprises need to interface with people - "Mr. Kurian declined to provide specific figures but estimated his sales force is between one-10th and one-15th the size of sales forces at Amazon Web Services and Microsoft's Azure, which don't disclose such figures. Within two years, Mr. Kurian expects his sales staff to be about half their size."
One of PagerDuty's earliest investor shares why he went big on the IT-management company before it reached $1.76 billion
so true, Ethan Kurzweil at Bessemer Venture Partners explains the mindset 5 years ago around developer led companies - "It's hard to appreciate it today but this whole area, of investing in things that weren't sold to IT decision makers, was really controversial even 5 years ago. It just didnt seem like the right way to do it," Kurzweil told Business Insider.
www.businessinsider.com • Share
Markets
CEO Jennifer Tejada just took PagerDuty public; we talked about the roadshow, the IPO and what comes next
great interview with Connie at Techcrunch as Pagerduty goes up 60% on Day 1 - a huge day for enterprise tech
By Ed Sim
Ed Sim's weekly readings and notes on VC, software, and scaling startups - #enterprise #seed #DeveloperFirst #IntelligentAutomation #DataInfra #CloudNative #Cybersecurity
If you don't want these updates anymore, please unsubscribe here
If you were forwarded this newsletter and you like it, you can subscribe here
Powered by Revue