Discover more from What's Hot in Enterprise IT/VC
Ed Sim's (@boldstartvc) weekly readings and notes on enterprise VC, software, and scaling startups
What's Hot in Enterprise IT/VC - Issue #115
Happy New Year! This is a longer list of stories but some phenomenal reads on scaling your company, the tech used in an Amazon cashierless store, the Israeli security ecosystem, security for our electric grid, and a review on privacy and ML in 2018
Scaling Startups
The 30 Best Pieces of Advice for Entrepreneurs in 2018 | First Round Review
must read and great to have @Boldstartvc founders @rahulvohra @SuperhumanCo @collinmathilde @FrontApp sharing their insights! - The 30 Best Pieces of Advice for Entrepreneurs in 2018
Cutco Knives and startups everyone in a startup needs to learn how to sell
resurfacing one of my posts from 2012 on why everyone in a startup should learn how to sell - inspired by a conversation I had with a CRO from a portfolio company and we both realized we were Cutco Knives Alumni
Series A SaaS Startup Benchmarks for 2018
great benchmark data for a typical Series A in SaaS from Tom Tunguz at Redpoint - The median business was at $1.8M in ARR and growing at 250%. the ARR quartiles were: 25th 50th 75th 1.4 1.8 3.0
Accel Believes The Future of Investing Is Outside of Silicon Valley
I couldn't agree with this more and thanks to Rich Wong at Accel for spreading the gospel - also nice to have them lead the Series B in Snyk this past year which is, wait for it, not in Silicon Valley, and based in London and Israel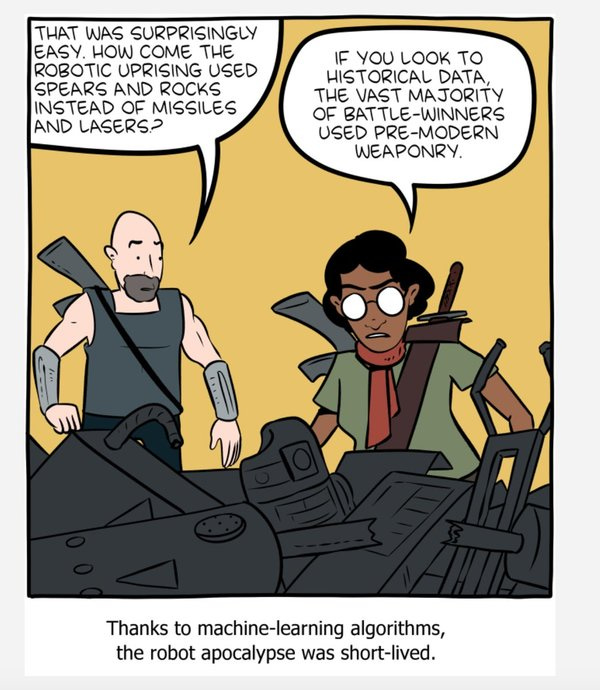 This makes me laugh. https://t.co/kKITiYtLD6
5:57 PM - 8 Jan 2019
hat tip Matt Tomaszewicz
Enterprise Tech
How Buffy the Vampire Slayer Helped Amazon Build Cashierless Grocery Stores and May Have Transformed Physical Retailing Forever
one of the more fun and interesting stories from Pankaj Chowdhry, founder of FortressIQ (portfolio co) on the tech and controlled layout inside of the Amazon stores
Elad Blog: Interesting Markets: 2019 Edition
glad to see Elad Gil, prominent angel, is on same trend as us - he calls it Devsumer Products and we call it Low Code, No Code or Citizen Developers, but either way keep an eye out for platforms to allow business analysts to do light coding work without waiting for engineering
America's Electric Grid Has a Vulnerable Back Door—and Russia Walked Through It
third party vendor security risk is one of largest holes, no matter how secure your systems are, if a contractor gets hacked and they have access to your systems, you are done - A WSJ reconstruction of the worst known hack into the nation's power system reveals attacks on hundreds of small contractors. The hackers then worked their way up the supply chain.
Contemporary Views on Serverless and Implications
must read on serverless from Subbu Allamaraju who is with Expedia and led cloud efforts at PayPal and eBay, sums up nicely what is serverless and the pluses and minuses and where this may go
A look back at the Israeli cyber security industry in 2018
great post from Yoav at YL Ventures on the Israeli security scene in 2018, nice shoutout to portfolio co BigID
Chrome OS is the ultimate productivity hack & will exceed Mac OS marketshare — but can it challenge Windows?
food for thought from Jason Calacanis, I do see more happening in-browser but not sure it goes as far as he thinks, Superhuman (a portfolio co) doing some interesting stuff in the browser
T-Mobile, Sprint, and AT&T Are Selling Customers' Real-Time Location Data, And It's Falling Into the Wrong Hands
it gets even worse with our privacy and location data - T-Mobile, Sprint, and AT&T are selling access to their customers' location data, and that data is ending up in the hands of bounty hunters and others not authorized to possess it, letting them track most phones in the country.
IBM's new quantum computer is a symbol, not a breakthrough
don't be fooled, lots of buzz around this now but still a ways off - IBM has unveiled its latest quantum device: the Q System One, a beautifully polished 20-qubit machine. However, it's still an experimental device, and not ready to delivery on the biggest promises of quantum computers.
Markets
Amazon reportedly acquired Israeli disaster recovery service CloudEndure for around $200M
great to see Amazon will pay up for companies in cloud space now, only raised $18mm
Slack Plans to Follow Spotify on Unconventional IPO Route
Slack will go public through direct listing
boldstart
Privacy-Preserving Machine Learning 2018: A Year in Review
great read from portfolio co Dropout Labs on all things privacy and ML from 2018 - From public awareness of data breaches and privacy violations to breakthroughs in cryptography and deep learning, we now see the necessary conditions for investment in privacy-preserving machine…
By Ed Sim
Ed Sim's weekly readings and notes on VC, software, and scaling startups - #enterprise #seed #DeveloperFirst #IntelligentAutomation #DataInfra #CloudNative #Cybersecurity
If you don't want these updates anymore, please unsubscribe here
If you were forwarded this newsletter and you like it, you can subscribe here
Powered by Revue