Discover more from What's Hot in Enterprise IT/VC
Ed Sim's (@boldstartvc) weekly readings and notes on enterprise VC, software, and scaling startups
What's Hot in Enterprise IT/VC - Issue #113
While the stock market is in official negative territory for the year, I'd like to turn our attention to building a great business. Many of the best businesses were built during downturns and my advice to startups is to hoard cash and build for balanced growth, not growth at all costs. Hear from 2 of boldstart's founders including Guy Podjarny from Snyk on SaaStr podcast about scaling a dev first product and from Mathilde Collin at Front on her secret to success, discipline. Happy Holidays!!!
Scaling Startups
Must listen from @guypod @snyksec on @saastr with @HarryStebbings some serious knowledge dropped on what it takes to build a truly successful dev first product + love the framework for multiple office communication, been amazing to see all done in 3.5 yrs ( a boldstart portfolio co)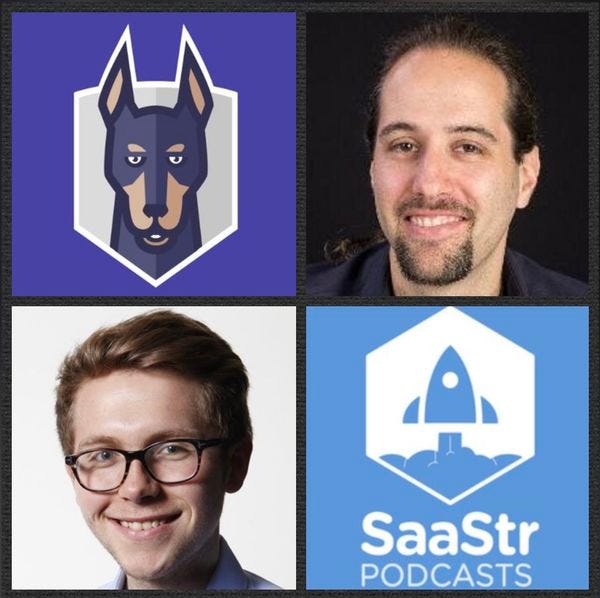 Excited to release @saastr ep with friend and phenomenal founder @guypod @snyksec on why successful freemium requires giving away your secret sauce and a framework for successful communication across offices and functions thanks to Qs @edsim @etdurbin! https://t.co/iB4tM3i3ao #vc https://t.co/zAkS8pT5oW
10:20 AM - 17 Dec 2018
The Founder's Guide to Discipline: Lessons from Front's Mathilde Collin
amazing interview with Mathilde Collin (Front - also a boldstart portfolio co) on her secret to success - it's not vision - "Her quiet focus and obsession with efficiency has been the propellor beneath the surface, helping to power Front's impressive trajectory. From her pristine email templates and clockwork communication habits to her insanely fast fundraise process and carefully crafted calendar, discipline is the current that runs through all aspects of this founder's life."
words of wisdom below from former Chief Growth Officer Marketo on the difference between 200 automated reaches per day or 30 or so personalized touches and why the former has to go…
We haven't "probably" swung too far; we've unequivocally swung too far! Generic, scripted cadences, sequences, series are unwelcome. @markroberge @Drift Buyers don't want to be bothered or bombarded. https://t.co/g6Wxu8U7wK
5:41 PM - 22 Dec 2018
Exclusive CEO Interview: Satya Nadella Reveals How Microsoft Got Its Groove Back
In four years, CEO Satya Nadella has transformed Microsoft from tech has-been to high-flier – and the most valuable company in the world. In an exclusive interview, he shares his secret: a new-look culture that has radically changed how Microsoft operates, inside and out.
Enterprise Tech
The business case for serverless
interesting take on serverless, not from infra side, but from business side
The Changing Role of the CIO - CIO Journal
solid insight into what CIOs are prioritizing for 2019
Blythe Masters Marks the End of the Blockchain Bubble
spectacular title and I agree with most of this, blockchain not savior to our problems and implementing in banks is the worst place to start, however, if you are a believer, now is the time to build a real business when everyone is running for the hills
Markets
As Markets Tumble, Tech Stocks Hit a Rare and Ominous Milestone
Technology companies are dragging stocks into an ominous territory that the market hasn't seen in nearly a decade: a severe decline known as a bear market.
These 10 enterprise M&A deals totaled over $87 billion this year
big year for large scale enterprise tech acquisitions - what will 2019 bring?
By Ed Sim
Ed Sim's weekly readings and notes on VC, software, and scaling startups - #enterprise #seed #DeveloperFirst #IntelligentAutomation #DataInfra #CloudNative #Cybersecurity
If you don't want these updates anymore, please unsubscribe here
If you were forwarded this newsletter and you like it, you can subscribe here
Powered by Revue