Discover more from What's Hot in Enterprise IT/VC
Ed Sim's (@boldstartvc) weekly readings and notes on enterprise VC, software, and scaling startups
What's Hot in Enterprise IT/VC - Issue #110
back from a week at AWS Reinvent and once again blown away by the scale; AWS outposts for hybrid and lots of announcements on ML Sagemaker platform from data algo marketplace to OCR and NLP models; solid advice for founders from Mathilde Collin, Salesforce and Box crush earnings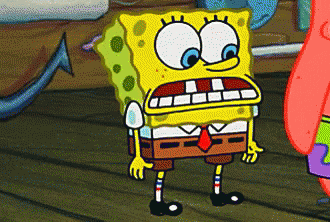 The feeling from VCs at @AWSreInvent investor day when you realize your startup is not a feature on their roadmap this year https://t.co/32W8ncMiH6
11:49 AM - 29 Nov 2018
Scaling Startups
9 most useful piece of advice I've received - Mathilde Collin Front
Here is my personal collection of good advice I've received over the years. I've received plenty but these are the few that I remember AND that I can vouch for from first-hand experience building…
To Be Continuous | Ep. #50, Marketing an Open Source Project
yes, marketing matters even in open source, it just may look different - great podcast Edith (Launch Darkly) and Paul (Dark, CircleCI) look at how marketing plays a role in open source and how creators can turn a vision into a successful developer community.
Amazon's cloud business is competing with its own customers
this is a continuing trend to watch as AWS expands its reach, how do startups continue to compete with AWS, will this drive Google to acquire these cos, what's the playbook for success?
Enterprise Tech
Amazon Web Services will sell hardware to hybrid cloud customers to run in their own data centers
AWS Outposts is a big deal and acknowledgement that on-prem matters still, hybrid cloud great for customers to have similar management tools, APIs, etc across their own data centers and cloud
Is Public Cloud Cheaper Than Running Your Own Data Center?
The math behind it all, short term it costs more, long term significant savings and of course agility
Marriott Hacking Exposes Data of Up to 500 Million Guests
one of biggest data breaches in history…there will be many more to come, unfortunately
Why Google Cloud's new boss will fail like the old boss
Matt Asay of infoworld lays out why great tech alone does not cut in the enterprise, it's the culture
In the Wake of GDPR, Will the U.S. Embrace Data Privacy?
yes, this needs to happen, for consumer and also for enterprises to make it easier to comply vs having dozens of different state by state laws
A Plan to Turn New York Into a Capital of Cybersecurity - The New York Times
really fired up about this for NYC ecosystem, we have 2 security companies here growing nicely, SecurityScorecard and Hypr - with online dangers nearly everywhere, a partnership will work with local universities and global tech firms to make Manhattan a hub for data protection.
Markets
Blowout earnings from Salesforce and Workday
Salesforce quarter up 34% and reminder from Benioff that no matter what economic cycle Fortune 500s still need infrastructure software
Box Reports Record Revenue of $155.9 Million, Up 21 Percent Year-Over-Year
Box, Inc. is crushing it, up 21% year over year in Q#
By Ed Sim
Ed Sim's weekly readings and notes on VC, software, and scaling startups - #enterprise #seed #DeveloperFirst #IntelligentAutomation #DataInfra #CloudNative #Cybersecurity
If you don't want these updates anymore, please unsubscribe here
If you were forwarded this newsletter and you like it, you can subscribe here
Powered by Revue