Discover more from What's Hot in Enterprise IT/VC
Ed Sim's (@boldstartvc) weekly readings and notes on enterprise VC, software, and scaling startups
What's Hot in Enterprise IT/VC - Issue #106
Open source on fire with IBM acquiring Red Hat for $34 billion, Hashicorp raises at $1.9 billion valuation, amazing content from Enterprise Build conference from Replicated and Heavybit about building infrastructure software cos that are enterprise ready, and more…
Grant Miller (co-founder of portfolio co Replicated) fireside chat with Uri Sarid, Mulesoft CTO on enterprise integration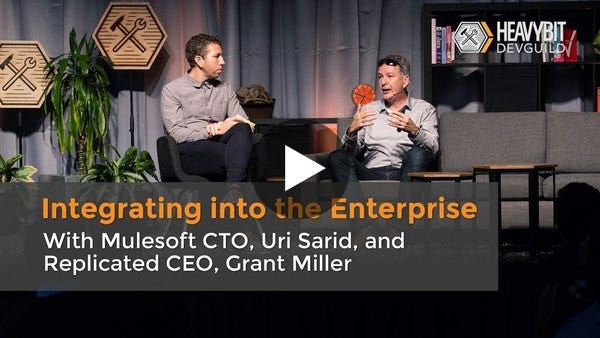 Uri Sarid and Grant Miller: Integrating Into The Enterprise, DevGuild: Enterprise-Ready Products - YouTube
Scaling Startups
DevGuild: Enterprise-Ready Products | Heavybit
Must watch talks from Replicated (portfolio co) and Heavybit event - (Before you sell to the enterprise, you need to BUILD for the enterprise
A really easy job—be a psychic to founders:

ceo: hi
psychic: I sense a troubled past.. it was hard for you to let go.. of owning product
ceo: true
p: you currently are troubled.. you deeply want to hire leaders
ceo: no way
p: and your company lacks alignment
ceo: *drops coffee*
6:09 PM - 27 Oct 2018
so true…hardest is for founders who are so involved to let go as they scale from seed to A and beyond
Enterprise Tech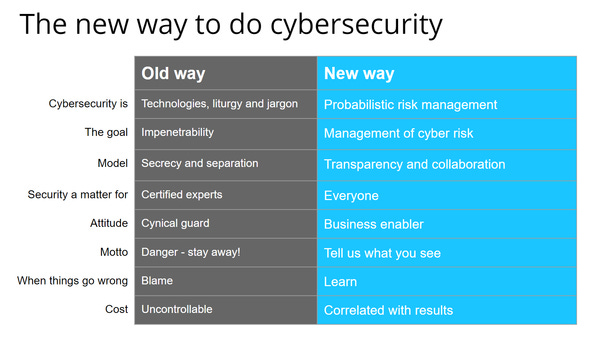 solid comment thread on the evolution of cybersecurity from gated outer wall to more open and business enabling
HashiCorp raises $100 million at $1.9 billion valuation
HashiCorp is racking up customers as enterprises continue to adopt its open-source tools for multi-cloud
After IBM-Red Hat, Which Open-Source Companies Are Next? — The Information
With IBM's $34 billion acquisition of Red Hat, open-source software—once one of the biggest threats facing traditional enterprise technology companies—has become a hot commodity. It is just a matter of time before more open-source companies are gobbled up. This year has already seen three other …
www.theinformation.com • Share
Neo4j nabs $80M Series E as graph database tech flourishes – TC
more open source goodness along with enterprise prem for the graph db provider - They have been successful with around 200 enterprise customers to their credit including Walmart, UBS, IBM and NASA. He says their customers include 20 of the top 25 banks and 7 of the top 10 retailers.
Some Envoy basics - Julia Evans
Some Envoy basics - everything you wanted to know about the service mesh started at Lyft - basically it gives you more easily control how a bunch of different applications (maybe written in different programming languages) communicate with each other.
Capital One CIO Competes With Silicon Valley for Tech Talent - CIO Journal. - WSJ
every Fortune 500 is a tech company which means more engineers - Capital One Financial Corp. is competing with Silicon Valley for talent in software engineering, artificial intelligence and cybersecurity, as it seeks to deliver on its mission to operate like a nimble tech company under the direction of CIO Rob Alexander.
By Ed Sim
Ed Sim's weekly readings and notes on VC, software, and scaling startups - #enterprise #seed #DeveloperFirst #IntelligentAutomation #DataInfra #CloudNative #Cybersecurity
If you don't want these updates anymore, please unsubscribe here
If you were forwarded this newsletter and you like it, you can subscribe here
Powered by Revue